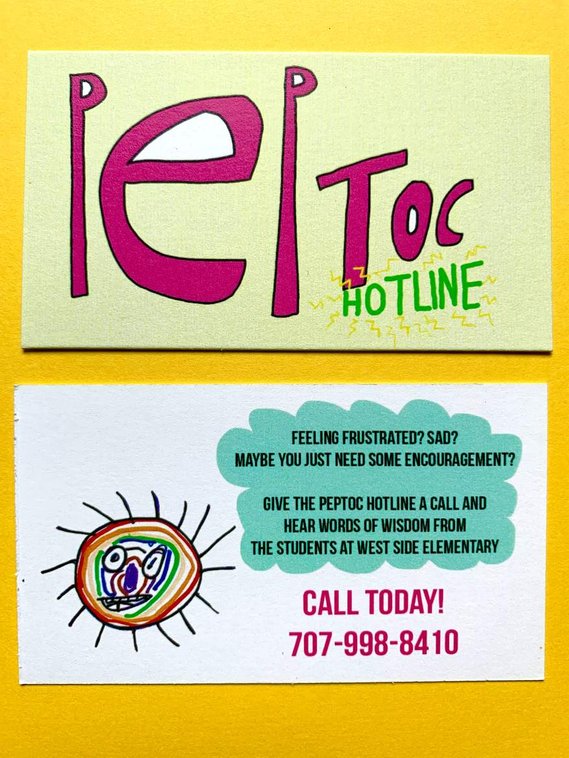 PEPTOC

March 2022-present

Peptoc is a public art project that I co-created with fellow artist and teacher, Asherah Weiss and the students of West Side Elementary in Healdsburg, CA. The project consists of student-made motivational flyers, and a hotline with pre-recorded pep talks and life advice from kids aged 5-12.

Within two days of going live, the project went viral. Within ten days, the hotline was receiving 11,000 calls an hour.
World media has covered the project, and these children's voices and messages have brought joy and inspiration to to millions.

Hotline numbers:

707-8PEPTOC or 707-998-8410